| | | |
| --- | --- | --- |
| Category:1st AIF/1st Div/3rd Bde | | |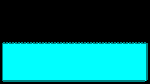 9th Battalion AIF (Queensland) [3rd Infantry Brigade]
Formed Queensland August 1914. Departed Brisbane Omrah 29 September 1914.

1st Reinforcements departed Melbourne Themistocles 22 December 1914,
2nd Reinforcements departed Brisbane Seang Bee 13 February 1915,
3rd Reinforcements departed Brisbane Seang Choon 13 February 1915,
4th Reinforcements departed Brisbane Star of England 8 April 1915,
5th Reinforcements departed Brisbane Kyarra 16 April 1915,
6th Reinforcements departed Brisbane Karoola 12 June 1915,
7th Reinforcements departed Sydney Shropshire 20 May 1915,
8th Reinforcements departed Brisbane Kyarra 15 August 1915,
9th Reinforcements departed Sydney Ayrshire 1 September 1915,
10th Reinforcements departed Brisbane Warilda 3 October 1915,
11th Reinforcements departed Brisbane Seang Bee 21 October 1915,
12th Reinforcements departed Brisbane Itonus 30 December 1915,
13th Reinforcements departed Brisbane Kyarra 3 January 1916,
14th Reinforcements departed Brisbane Warilda 31 January 1916,
15th Reinforcements departed Brisbane Commonwealth 28 March 1916,
16th Reinforcements departed Sydney Star of Victoria 31 March 1916,
17th Reinforcements departed Sydney Hawkes Bay 20 April 1916,
18th Reinforcements departed Brisbane Seang Choon 4 May 1916,
19th Reinforcements departed Brisbane Itonus 8 August 1916,
20th Reinforcements departed Brisbane Clan Macgillivray 7 September 1916,
21st Reinforcements departed Brisbane Boonah 21 October 1916,
22nd Reinforcements departed Brisbane Marathon 27 October 1916,
23rd Reinforcements departed Brisbane Kyarra 17 November 1916,
24th Reinforcements departed Sydney Ayrshire 24 January 1917,
25th Reinforcements departed Sydney Hororata 14 June 1917,
26th Reinforcements departed Sydney Euripides 31 October 1917.
Battle Honours: Landing at Anzac, Anzac, Defence of Anzac, Suvla, Sari Bair, Gallipoli 1915, Egypt 1915-16, Somme 1916-18, Pozieres, Bullecourt, Ypres 1917, Menin Road, Broodeseinde, Polygon Wood, Poelcappelle, Passchendaele, Lys, Hazebrouck, Amiens, Albert 1918, Hindenburg Line, Epehy, France and Flanders 1916-18
Egypt, Gallipoli, Western Front
"In September, for example, there came to the medical officer of the 9th a youngster named Gray (of Murgon, Q'land), whom he remembered having seen before. This was one of two brothers, Queenslanders of the 9th Bn., who during the voyage from Australia nearly a year before had both become ill with influenza. They had been so reduced by illness that they were suspected of being tubercular, and were consequently brought before a medical board at Mena Camp and ordered to be returned to Australia. Both were so heartbroken that they wept, and Col. B.J. Newmarch (of Sydney), who presided over the board, relented, and allowed each of them to be put temporarily off duty, in order to build themselves up by food and exercise. They were eventually declared fit, and afterwards sedulously avoided the doctor, and both landed with their battalion. At the Landing one brother (Pte. G.R. Gray) had been a member of one of the parties which penetrated farthest. It was the other who now came to the regimental doctor saying that he had received a wound at the Landing and, though he had been to hospital, it was again giving a little trouble. He had endeavoured to "carry on," but had at last been forced to see if the doctor could advise a little treatment. The medical officer found that he had had a compound fracture of the arm, two bullets through his thigh, another through diaphragm, liver and side; and that there were adhesions to the liver and pleura. He was returned at once to Australia, where he was eventually discharged from hospital and , re-enlisting, returned to the front in the artillery. His brother eventually became quartermaster of the 9th, in which capacity he continued to serve until the last year of the war."
(source : C.E.W. Bean)
9th Battalion
The 9th Battalion was among the first infantry units raised for the AIF during the First World War. It was the first battalion recruited in Queensland, and with the 10th, 11th and 12th Battalions it formed the 3rd Brigade.

The battalion was raised within weeks of the declaration of war in August 1914 and embarked just two months later. After preliminary training, the battalion sailed to Egypt, arriving in early December. The 3rd Brigade was the covering force for the ANZAC landing on 25 April 1915, and so was the first ashore at around 4.30 am. The battalion was heavily involved in establishing and defending the front line of the ANZAC beachhead. It served at ANZAC until the evacuation in December 1915.

After the withdrawal from Gallipoli, the battalion returned to Egypt. It was split to help form the 49th Battalion and bought up to strength with reinforcements. In March 1916 the battalion sailed for France and the Western Front. From then until 1918 the battalion took part in operations against the German Army. The battalion's first major action in France was at Pozières in the Somme valley. The 9th Battalion attacked on the extreme right of the line and it was during this action that Private John Leak won, with the bayonet, the battalion's only Victoria Cross. Later the battalion fought at Ypres, in Flanders, before returning to the Somme for winter.

In 1917 the battalion moved back to Belgium for the advance to the Hindenburg Line, and in March and April 1918 helped stop the German spring offensive. The battalion participated in the great allied offensive of 1918 and fought near Amiens on 8 August. The advance by British and empire troops was the greatest success in a single day on the Western Front, one that German General Erich Ludendorff described as "the black day of the German Army in this war".

The battalion continued operations until late September 1918. At 11 am on 11 November 1918, the guns fell silent. The November armistice was followed by the peace treaty of Versailles, signed on 28 June 1919.

In November 1918 members of the AIF began to return to Australia for demobilisation and discharge. On 5 February 1919, the 9th and 10th Battalions were amalgamated. Text from AWM
1094 killed, 2422 wounded (including gassed)

Decorations

1 VC
1 CB
1 CMG
5 DSO
1 MVO
35 MC, 2 bars, 1 2nd bars
35 DCM
152 MM ,11 bars, 1 2nd bar
4 MSM
1 Albert Medal
52 MID
5 foreign awards