| | | |
| --- | --- | --- |
| Category:1st AIF/1st Div/3rd Bde | | |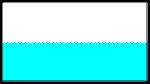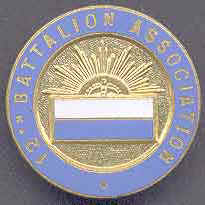 12th Battalion AIF (Tasmania, South Australia, Western Australia) [3rd Infantry Brigade]
Formed Tasmania August 1914. Departed Hobart Geelong 20 October 1914.

1st Reinforcements departed Melbourne Themistocles 22 December 1914,
2nd Reinforcements departed Melbourne Clan Macgillivray 2 February 1915,
3rd Reinforcements departed Melbourne Runic 19 February 1915,
4th Reinforcements departed Melbourne Star of England 14 April 1915,
5th Reinforcements departed Melbourne Hororata 17 April 1915,
6th Reinforcements departed Melbourne Wandilla 17 June 1915,
7th Reinforcements departed Melbourne Persia 10 June 1915,
8th Reinforcements departed Adelaide Morea 26 August 1915,
9th Reinforcements departed Adelaide Star of England 21 September 1915,
10th Reinforcements departed Adelaide Ballarat 14 September 1915,
11th Reinforcements departed Adelaide Benalla 27 October 1915,
12th Reinforcements departed Melbourne Orontes 24 November 1915,
13th Reinforcements departed Melbourne Afric 5 January 1916,
14th Reinforcements departed Melbourne Warilda 8 February 1916,
15th Reinforcements departed Melbourne Ballarat 18 February 1916,
16th Reinforcements departed Melbourne Orontes 20 March 1916,
17th Reinforcements departed Sydney Hawkes Bay 20 April 1916,
18th Reinforcements departed Hobart Seang Choon 8 May 1916,
19th Reinforcements departed Hobart Ballarat 8 August 1916,
20th Reinforcements departed Melbourne Botanist 24 August 1916,
21st Reinforcements departed Melbourne Suffolk 30 September 1916,
23rd Reinforcements departed Melbourne Runic 22 December 1916,
24th Reinforcements departed Adelaide Seang Bee 10 February 1917,
25th Reinforcements departed Sydney Hororata 14 June 1917,
26th Reinforcements departed Melbourne Themistocles 4 August 1917,
27th Reinforcements departed Melbourne Nestor 28 February 1918.
Battle Honours: Landing at Anzac, Anzac, Defence of Anzac, Suvla, Sari Bair, Gallipoli 1915, Egypt 1915-16, Somme 1916-18, Pozieres, Bullecourt, Ypres 1917, Menin Road, Broodeseinde, Polygon Wood, Poelcappelle, Passchendaele, Lys, Hazebrouck, Amiens, Albert 1918, Hindenburg Line, Epehy, France and Flanders 1916-18
Egypt, Gallipoli, Western Front
| | |
| --- | --- |
| | Lieutenant Colonel E.H. Smith CB of the 12th Battalion, AIF. Note the additional lapel badge. (Donor Captain L.M. Newton) |
12th Battalion
The 12th Battalion was among the first infantry units raised for the AIF during the First World War. Half of the battalion was recruited in Tasmania, a quarter was recruited in South Australia, and a quarter from Western Australia. With the 9th, 10th and 11th Battalions it formed the 3rd Brigade.
The battalion was raised within three weeks of the declaration of war in August 1914 and embarked just two months later. After a brief stop in Albany, Western Australia, the battalion proceeded to Egypt, arriving in early December. The 3rd Brigade was the covering force for the ANZAC landing on 25 April 1915 and so was the first ashore at around 4:30 am. Lieutenant Colonel L. F. Clarke, commander of the 12th Battalion, was killed by a sniper within hours of the landing. The battalion was heavily involved in establishing and defending the front line of the ANZAC position, and in August contributed two companies to the attack on Lone Pine. It was the only battalion in the brigade to do so. The 12th served at ANZAC until the evacuation in December.
After the withdrawal from Gallipoli, the 12th Battalion returned to Egypt and, in March 1916, sailed for France and the Western Front. From then until 1918 the battalion took part in bitter trench warfare. The battalion's first major action in France was at Pozières in the Somme valley in July 1916. After Pozières, the battalion fought at Ypres in Flanders and then returned to the Somme for winter.
In 1917 the battalion took part in the brief advance that followed the German Army's retreat to the Hindenburg Line. For their valorous actions near Boursies during this advance, Captain J. E. 'Jim' Newland, commanding A Company, and Sergeant J. W. Whittle were each awarded the Victoria Cross. The battalion subsequently returned to Belgium to participate in the offensive that became known as the Third Battle of Ypres.
In March and April 1918 the battalion helped to stop the German spring offensive, and later participated in the great allied offensive of 1918, fighting near Amiens on 8 August 1918. This advance by British and empire troops was the greatest success in a single day on the Western Front, one that German General Erich Ludendorff described as "the black day of the German Army in this war".
The battalion continued operations until late September 1918. At 11 am on 11 November 1918, the guns fell silent. Soon after, the members of the AIF began to return to Australia for demobilisation and discharge. Text from AWM
1135 killed, 2422 wounded (including gassed)

Decorations

2 VC
1 CB
2 CMG
5 DSO, 1 bar
31 MC, 2 bars, 1 2nd bar
23 DCM, 1 bar
132 MM, 16 bars, 3 2nd bars
5 MSM
59 MID
8 foreign awards