| | | |
| --- | --- | --- |
| Category:1st AIF/1st Div/2nd Bde | | |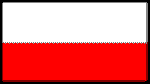 8th Battalion AIF (Victoria) [2nd Infantry Brigade]
Formed Victoria August 1914. Departed Melbourne Benalla 19 October 1914.

1st Reinforcements departed Melbourne Themistocles 22 December 1914,
2nd Reinforcements departed Melbourne Clan Macgillivray 2 February 1915,
3rd Reinforcements departed Melbourne Runic 25 February 1915,
4th Reinforcements departed Melbourne Wiltshire 13 April 1915,
5th Reinforcements departed Melbourne Hororata 17 April 1915,
6th Reinforcements departed Melbourne Wandilla7 June 1915,
7th Reinforcements departed Melbourne Demosthenes 10 September 1915,
8th Reinforcements departed Melbourne Anchises 26 August 1915,
9th Reinforcements departed Melbourne Makarini10 September 1915,
10th Reinforcements departed Melbourne Osterley 29 September 1915,
11th Reinforcements departed Melbourne Nestor 11 October 1915,
12th Reinforcements departed Melbourne Ceramic 23 November 1915,
13th Reinforcements departed Melbourne Demosthenes 29 December 1915,
14th Reinforcements departed Melbourne Themistocles 28 January 1916,
15th Reinforcements departed Melbourne Wiltshire 7 March 1916,
16th Reinforcements departed Melbourne Suffolk 1 April 1916,
17th Reinforcements departed Melbourne Euripides 4 April 1916,
18th Reinforcements departed Melbourne Ayrshire 3 July 1916,
19th Reinforcements departed Melbourne Themistocles 28 July 1916,
20th Reinforcements departed Melbourne Euripides 11 September 1916,
21st Reinforcements departed Melbourne Nestor 2 October 1916,
22nd Reinforcements departed Sydney Port Napier 17 November 1916,
23rd Reinforcements departed Melbourne Hororata 23 November 1916,
24th Reinforcements departed Melbourne Ballarat 19 February 1917,
25th Reinforcements departed Melbourne Nestor 21 November 1917.
Battle Honours: Landing at Anzac, Anzac, Helles, Krithia, Defence of Anzac, Suvla, Sari Bair, Gallipoli 1915, Egypt 1915-16, Somme 1916-18, Pozieres, Bullecourt, Ypres 1917, Menin Road, Broodeseinde, Polygon Wood, Poelcappelle, Passchendaele, Lys, Hazebrouck, Amiens, Albert 1918, Hindenburg Line, Epehy, France and Flanders 1916-18
Egypt, Gallipoli, Western Front
| | |
| --- | --- |
| | Castlemaine, Vic. c. 1887. Corporal Robert Gartside (born 1862). Note the marksman badge on lower left sleeve. Gartside enlisted in the 4th Victorian Rifles in 1885 and was promoted to Corporal in 1887. He was wounded in the South African (Boer) War as a Lieutenant at Wolve Kuil on 14 February 1901 while serving with the 3rd Victorian Bushmen's Corps. He retired as a major in 1903. He re-enlisted in 1914, and served as second in command of 8th Battalion as an acting Lieutenant Colonel. He was killed in action at Gallipoli while leading a charge of the 7th Battalion near Tommies' Trench on 8 May 1915. He was posthumously awarded the Volunteer Decoration (VD). (Donor: G.W. Gartside). Photographer: A.Verey & Co, Castlemaine (Vic). |
8th Battalion
The 8th Battalion was among the first infantry units raised for the AIF during the First World War. Like the 5th, 6th and 7th Battalions, it was recruited from Victoria and, together with these battalions, formed the 2nd Brigade.
The battalion was raised from rural Victoria by Lieutenant Colonel William Bolton within a fortnight of the declaration of war in August 1914 and embarked just two months later. After a brief stop in Albany, Western Australia, the battalion proceeded to Egypt, arriving on 2 December. It later took part in the ANZAC landing on 25 April 1915, as part of the second wave. Ten days after the landing, the 2nd Brigade was transferred from ANZAC to Cape Helles to help in the attack on the village of Krithia. The attack captured little ground but cost the brigade almost a third of its strength. The Victorian battalions returned to ANZAC to help defend the beachhead, and in August the 2nd Brigade fought at the battle of Lone Pine. The battalion served at ANZAC until the evacuation in December.
After the withdrawal from Gallipoli, the battalion returned to Egypt. In March 1916, it sailed for France and the Western Front. From then until 1918 the battalion was heavily involved in operations against the German Army. The battalion's first major action in France was at Pozières in the Somme valley in July 1916. Private Thomas Cooke, one of 81 members of the battalion killed at Pozières, earned a posthumous Victoria Cross during the action. After Pozières, the battalion fought at Ypres, in Flanders, returning to the Somme for winter. In 1917, the battalion participated in the operations that followed-up the German withdrawal to the Hindenburg Line, and then returned to Belgium to join the great offensive launched to the east of Ypres.
In March and April 1918 helped to stop the German spring offensive. The battalion subsequently participated in the allies' own offensive, launched near Amiens on 8 August 1918. The advance by British and empire troops was the greatest success in a single day on the Western Front, one that German General Erich Ludendorff described as, "the black day of the German Army in this war". For his actions on this day, Lieutenant William Joynt was awarded a Victoria Cross. The next day, Private Robert Beatham also earned a Victoria Cross by rushing four separate machine guns. He was killed in action two days later.
The battalion continued operations to late September 1918. At 11 am on 11 November 1918, the guns fell silent. The November armistice was followed by the peace treaty of Versailles signed on 28 June 1919.
In November 1918 members of the AIF began to return to Australia for demobilisation and discharge. In April, the battalion was so reduced that it and the 5th Battalion were amalgamated to form a composite battalion. In turn, this battalion was amalgamated with another, formed from the 6th and 7th Battalions, to form the 2nd Brigade Battalion.
877 killed, 2410 wounded (including gassed)

Decorations

3 VC
10 DSO and 1 Bar
33 MC and 6 Bars
43 DCM
32 MM, 1 bar
4 MSM
45 MID
9 foreign awards