| | | |
| --- | --- | --- |
| Category: Air support/recent | | |
Some of the material on this page comes from the site of 161 Recce Flight Association who call themselves

"The Possums of Viet Nam"

They flew rotary and fixed wing aircraft, but not all the planes on this page.

On the 1st December 1960, 16 Army Light Aircraft Squadron was formed at Amberley, Queensland, with a role to support Army activities while at the same time, to train Army pilots - and later technical ground staff - for a planned increase in Army Aviation strength over the following few years.

The period from 1960 to 1966 is in itself a history of 16 Army Light Aircraft Squadron and its subsequent changes to become on 26 April 1966 the 1st Divisional Army Aviation Regiment.
| | |
| --- | --- |
| | Auster AOP 3 The Australian Army allocated Artillery Officers as pilots to the British Commonwealth Division in Korea from 1951 to 1953. Flying Austers these pilots performed a variety of duties, including recon and artillery direction, gaining experience which was to prove valuable in the raising of No 1 Army Aviation Company in 1957. One of these pilots, Captain B. Luscombe was killed during a sortie, and in 1966 the First Australian Task Force's airfield at Nui Dat, South Vietnam was subsequently named after him. Army pilots continued to fly after the Korean War, operating mainly civil aircraft chartered to the army. |
The war in Vietnam and Australia's decision to support the allies in this war saw for the first time since 1919 a flying unit of the Australian Army enter into combat.
161 Reconnaissance Flight was raised at RAAF Base Amberley in June 1965 under the command of Major Paul Lipscombe for deployment to South Vietnam.
On the 29 September 1965, in Viet Nam, Captain Bevan Smith, the senior of the two aviators with the aircraft, was advised that he had to select a suitable call-sign beginning with the letter 'P' before the aircraft could fly north to Bien Hoa, with a flash of brilliance, he chose 'POSSUM' and this word has become enshrined in the annuals of Army Aviation history.
Cessna 180 (above in civilian colours) Only seven Cessna 180's were deployed to South Vietnam for operational service with 161 Recce Flt from September 1965 until February 1971. Only three of the seven Cessna's were lost/destroyed whilst in Vietnam, and no pilots were lost whilst flying a Cessna 180's.

Note: Maj George Constable, OC of 161, whilst flying a Cessna O-1G Bird Dog (which was on extended loan from the US Army) was shot down by enemy small arms fire and crash landed. Maj Constable died in the aircraft and the aircraft was destroyed. At the time he was shot down he was flying a vehicle convoy cover mission for an Australian convoy returning from Fire Support Base Coral. see photo above right

In 1971 the Cessna's were finally replaced in Vietnam by the Pilatus Porter and the last flight of an Australian Cessna 180 in Vietnam was carried out on 14 Feb 71. The pilot was Dennis Coffey and with an escort of Porter aircraft flew in formation to mark the end of the Cessna's service in Vietnam. Whilst in Vietnam the seven Cessna's flew a total of 16,150 hours and carried out 11,169 sorties.
Pilatus Porter

photo above in SVN

photo left Bob Starkey & Snowy Mountains Authority who also used the Porter.

The Pilatus Porter PT6 Aircraft was an eight seater, high wing monoplane of all metal construction with a conventional (tail wheel) undercarriage. It was powered by a 550 shaft horse power Pratt and Whitney PT6 turbine engine fitted with a constant speed propeller unit with reverse pitch capability.

The Pilatus PC-6/B1-H2 Turbo Porter was selected to fulfil the fixed wing role in the Army with an order for six on May 16 1967, followed by a further six in August.

Even before delivery, this initial batch had grown to 14 by the order of an additional two on December 14.

The contract was signed with Pilatus Aircraft Ltd, of Stans, Switzerland on November 16 1967, and these became the first turbine powered aircraft to be operated by the Australian Army.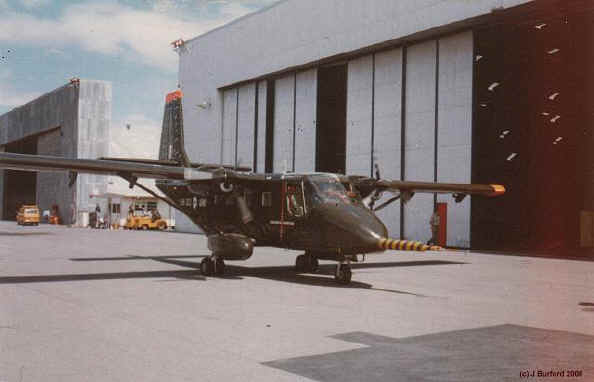 The Nomad is a small, high-wing, short-field takeoff & landing (STOL) aircraft. It was designed as a multi-role transport aircraft, intended for civil and military use. Nomad was designed by the Australian Government Aircraft Factory (GAF) in 1965. The first prototypes were flown in 1971 and production concluded in 1984.
170 were built in the short-fuselage N22 (13 passenger) and long-fuselage N24 (17 passenger) versions. Just over half of these twin turboprop aircraft are still in service.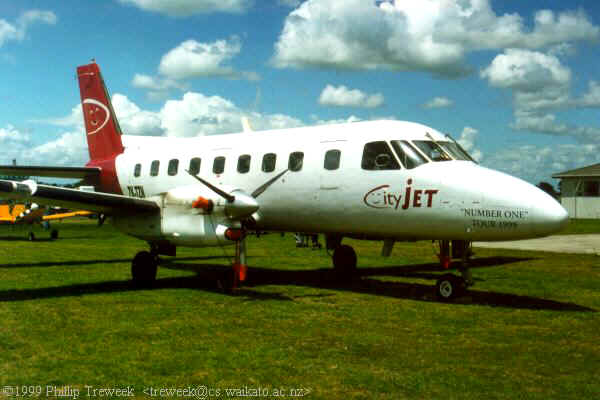 Embraer Bandeirantes The design of this 'Brazilian' aircraft began with Frenchman Max Holste before being taken over by the state EMBRAER (Empresa Brasileira de Aeronautica SA) organisation. Intended as a light transport for the Brazilian Air Force (FAB), three prototype YC-95 aircraft were built and the first flew on October 26, 1968. The aircraft went into production in 1972, with the first production model completed in August. Deliveries to the Brazilian Air Force commenced the following year. Australia and New Zealand both became customers.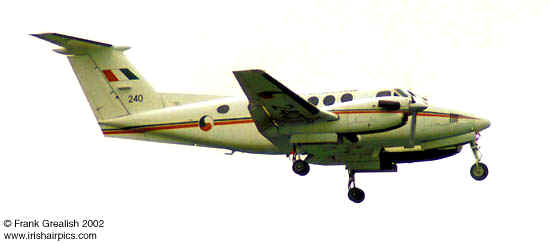 Beechcraft Super King Air The Beechcraft Super King Air is a pressurized twin engine turbine powered aircraft. It can be configured with a full Medivac interior. It is equipped with a large cargo door and high floatation gear for gravel strip landing capability.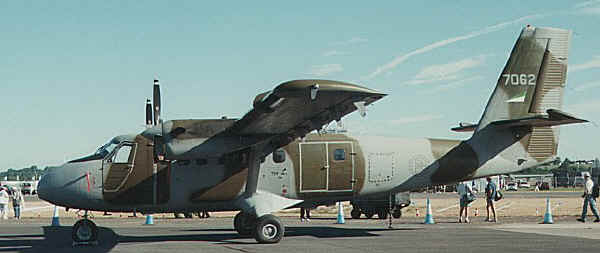 De Havilland Canada Twin Otter
Other pages of interest . . .

Many of the planes are shown here in the civilian form or in military colours of other nations as photos of them in Australian military colours are very difficult to come by.