The Royal Australian Air Force was expanding when war broke out, having 12 squadrons formed or in the process of forming. Most were located in Australia, but Australian airmen would end up serving in every theatre of the war.

At the outbreak of war, 10 Squadron RAAF was in Britain collecting Sunderland flying boats purchased by the RAAF. The squadron was offered to Britain to serve as part of Royal Air Force Coastal Command, flying anti-submarine patrols over the Atlantic Ocean for the duration of the war. 11 Squadron was stationed at Port Moresby with Catalina flying boats, flying long-range reconnaissance patrols over northern Australia and north of Papua New Guinea. In 1940, 3 Squadron was posted to the Middle East as an army co-operation squadron with the Australian Imperial Force, but became a fighter squadron.

Plans had been made to raise and send more squadrons overseas but the Australian Government then signed up to the Empire Air Training Scheme (EATS), under which the Royal Australian, New Zealand and Canadian Air Forces would train aircrews to be loaned to the Royal Air Force. Most would serve in British squadrons, though some would be posted to 'Article XV', or '400-series' squadrons. These squadrons were raised by the RAF but with their nationality officially recognised - for instance, 460 Squadron RAAF, to which the famous Lancaster G for George at the Australian War Memorial belonged. Many aircrews who survived their tours of duty returned to Australia to serve in RAAF squadrons and as instructors.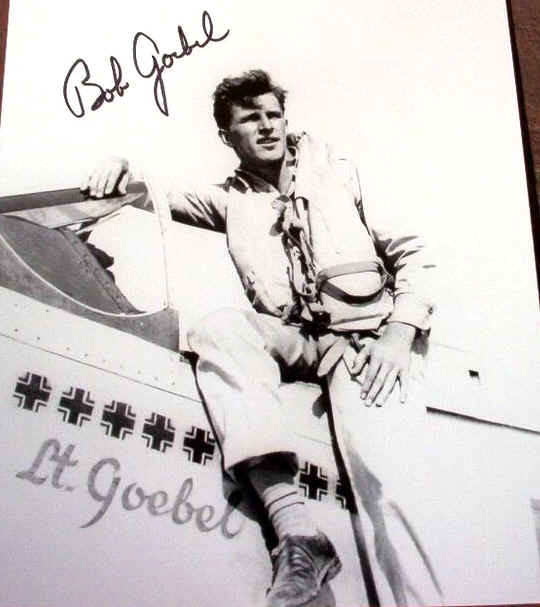 Training of EATS recruits took place in Australia, Canada, Rhodesia and Britain. By war's end, almost 40,000 Australians had been sent overseas under this scheme, serving in Europe, the Middle East, Burma and other places. Many men in Australia and overseas died in training accidents. Many who graduated from courses flew with Bomber Command, which had the highest operational loss rate of any British Commonwealth force in the war. The RAAF also sent ground crews to serve in most of its Article XV squadrons (as well as 3 and 10 Squadrons), most serving up to four years overseas. Hundreds of RAAF members became prisoners of war in Germany and Italy, as well as a smaller number in the Far East.
Australian born aircrew after completing flying training in Australia had accepted Short Service Commissions with the RAF and were serving when War broke out. These men saw action during the German invasion of France and during the Battle of Britain. The calibre of these men is exemplified by the deeds of Flying Officer L.R. Clisby DFC, who is credited with 17 and one half victories in France and Flight Lieutenant P.C. Hughes DFC, the top Australian 'ace' of the Battle of Britain with 14 individual and 4 shared victories. Other Australians who served with distinction as members of the RAF were Air Commodore 'Hughie' Edwards VC and Air Vice Marshal D. Bennett, the founder of the famous Bomber Command 'Pathfinder' Force
Under Article XV of the Agreement, provision was made for the Dominions to retain their own identity. This would manifest itself in the gathering of nationals in Dominion squadrons with equipment and facilities being supplied by the RAF. Australian squadrons in the RAF were numbered from No. 450 to No. 467. (No. 465 was not allocated). Of these seven operated fighters in the Far East, Middle East and Fighter Command, five were associated with Bomber Command, two in Coastal Command and the remaining three served in the Middle East. Yet, while these 17 squadrons were designated as Australian squadrons, the reality was that Australians who were trained under the EATS actually served in more than 200 RAF squadrons.
RAAF Aerospace Centre http://www.defence.gov.au/aerospacecentre/default.htm
The majority of RAAF personnel remained in Australia. The massive expansion of the forces required extensive administrative, training, supply and maintenance services, and there was also a strong commitment to 'home defence', so many men and most women who volunteered for the RAAF never got the chance to serve overseas. To assist in meeting the demand for manpower within Australia, the RAAF formed the Women's Australian Auxiliary Air Force in 1941, recruiting women to serve in administrative roles and to perform routine maintenance on aircraft, serving alongside men, in non-operational units (mostly training establishments) in Australia.

In 1940, the RAAF sent three squadrons to Malaya; in 1941 these were joined by an Article XV squadron, 453, raised at Bankstown, New South Wales, along with some EATS graduates posted to British squadrons. They were the first to see action against Japanese forces. About 200 RAAF men, mostly ground staff, were taken prisoner by the Japanese. By the end of 1942, RAAF squadrons also had seen extensive operational service in northern Australia, the Netherlands East Indies and Papua New Guinea. Other squadrons flew anti-submarine patrols over the shipping lanes around Australia.

The majority of RAAF personnel who saw active service served in these campaigns against Japan. A few had previously served in Europe or the Middle East. Along with flying squadrons, RAAF members served in various supporting units including headquarters, supply depots, communications flights, medical aerial evacuation units, radar stations and airfield construction squadrons - some of the latter two types of units serving in the Philippines in 1945 with American forces. The RAAF also played a part in the repatriation of prisoners of war at the end of the war. The only RAAF servicewomen to see active service were members of the RAAF Nursing Service. supplied by DVA