| | | |
| --- | --- | --- |
| Category: Light Horse/Brigades | | This page is a sub category index |
3rd Light Horse Brigade

Formed Australia October 1914.

Attached to New Zealand and Australian Division December 1914 - April 1915.
Assigned to Anzac Mounted Division March 1916.
Attached to British Imperial Mounted Division February 1917.
Assigned to Australian Mounted Division June 1917.

Sub Units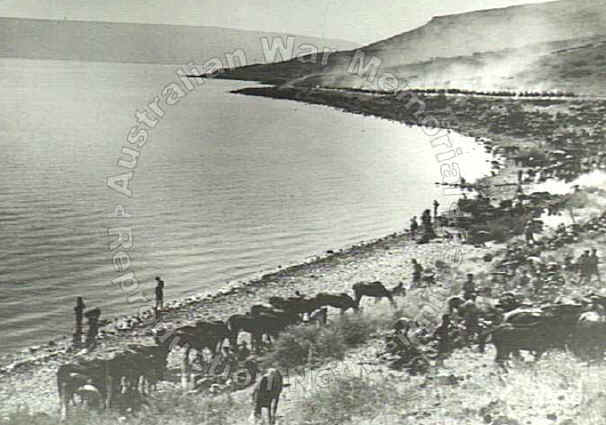 The 3rd Australian Light Horse Brigade 'trekking' by the Sea of Galilee en route for Rosh Pina, in Palestine. This is a digitally combined composite panorama made up of three separate images.
Subunits:
Commanders:
Campaigns:
Egypt:
Gallipoli:

Defence of Anzac,
Sari Bair,
Withdrawal from Anzac,

Sinai:

Romani,
Sinai,
Magdhaba,
Rafah,

Palestine:
Damascus; 3rd Australian Light Horse Brigade;

Members of 3 ALH Bde riding through Damascus to cut the road to and prevent further withdrawal of Turkish and German troops, on this occasion they were issued with cavalry swords and rode with them drawn.