| | | |
| --- | --- | --- |
| Category:1st AIF/5th Div/8th Bde | | |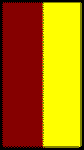 31st Battalion AIF (Queensland and Victoria) [8th Infantry Brigade]
Formed Australia June 1915. Departed Melbourne Bakara and Wandilla 9 November 1915.

1st Reinforcements departed Melbourne Wandilla 9 November 1915,
2nd Reinforcements departed Brisbane Kyarra 3 January 1916,
3rd Reinforcements departed Sydney Ballarat 18 February 1916,
4th Reinforcements departed Melbourne Anchises 14 March 1916,
5th Reinforcements departed Melbourne Anchises 14 March 1916,
6th Reinforcements departed Sydney Ceramic 14 April 1916,
7th Reinforcements departed Brisbane Seang Choon 4 May 1916,
8th Reinforcements departed Brisbane Boorara 16 August 1916,
9th Reinforcements departed Brisbane Seang Choon 19 September 1916,
10th Reinforcements departed Brisbane Boonah 21 October 1916,
11th Reinforcements departed Brisbane Kyarra 17 November 1916,
12th Reinforcements departed Sydney Demosthenes 23 December 1916,
13th Reinforcements departed Sydney Wiltshire 7 February 1917,
14th Reinforcements departed Sydney Hororata 14 June 1917,
15th Reinforcements departed Sydney Ormonde 2 March 1918.
Battle Honours: Egypt 1915-16, Somme 1916-18, Bapaume 1917, Bullecourt, Ypres 1917, Menin Road, Polygon Wood, Poelcappelle, Passchendaele, Ancre 1918, Amiens, Albert 1918, Mont St Quentin, Hindenburg Line, St Quentin Canal, France and Flanders 1916-18
31st Battalion
The 31st Battalion was raised as part of the 8th Brigade at Enogerra, on the outskirts of Brisbane, in August 1915. Some of the battalion's companies, however, were also raised at Broadmeadows Camp in Victoria. In early October, these two elements were united at Broadmeadows, and the battalion sailed from Melbourne the following month.
The 8th Brigade joined the newly raised 5th Australian Division in Egypt, and proceeded to France, destined for the Western Front, in June 1916. The 31st Battalion fought its first major battle at Fromelles on 19 July 1916, having only entered the front-line trenches 3 days previously. The attack was a disastrous introduction to battle for the 31st – it suffered 572 casualties, over half of its strength. Although it still spent periods in the front line, the 31st played no major offensive role for the rest of the year.
In early 1917, the German Army withdrew to the Hindenburg Line allowing the British front to be advanced and the 31st Battalion participated in the follow-up operations. The battalion subsequently missed the heavy fighting to breach the Hindenburg Line during the second battle of Bullecourt as the 8th Brigade was deployed to protect the division's flank. The only large battle in 1917 in which the 31st Battalion played a major role was Polygon Wood, fought in the Ypres sector in Belgium on 26 September.
Unlike some AIF battalions, the 31st had a relatively quiet time during the German Spring Offensive of 1918 as the 5th Division was largely kept in reserve. The Allies launched their own offensive with the battle of Ameins on 8 August, in which the 31st Battalion participated. It was subsequently involved in the operations that continued to press the retreating Germans through August and into September. The 31st fought its last major action of the war in September 1918 when the 5th and 3rd Australian Divisions, and two American divisions attacked the Hindenburg Line across the top of the 6-kilometre-long St Quentin Canal tunnel; the canal was a major obstacle in the German defensive scheme. The 31st was resting and retraining out of the line when the war ended on 11 November 1918. It disbanded in France on 21 March 1919. Text from AWM
575 killed, 1532 wounded, including gassed

Decorations

1 VC
1 DSO and 1 bar
2 OBE
20 MC and 2 bars
1 AlbM
11 DCM
68 MM, 8 bars and 1 2nd bar
4 MSM
6 foreign awards