| | | |
| --- | --- | --- |
| Category:1st AIF/5th Div/8th Bde | | |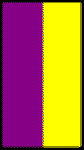 30th Battalion AIF (New South Wales) [8th Infantry Brigade]
Formed New South Wales June 1915. Departed Sydney Beltana 9 November 1915.

1st Reinforcements departed Sydney Beltana 9 November 1915,
2nd Reinforcements departed Sydney Berrima 17 December 1915,
3rd Reinforcements departed Sydney Ballarat 16 February 1916,
4th Reinforcements departed Sydney Orsova 11 March 1916,
5th Reinforcements departed Sydney Nestor 9 April 1916,
6th Reinforcements departed Sydney Nestor 9 April 1916,
7th Reinforcements departed Sydney Hororata 31 May 1916,
8th Reinforcements departed Sydney Anchises 24 August 1916,
9th Reinforcements departed Sydney Ceramic 7 October 1916,
10th Reinforcements departed Sydney Port Napier 17 November 1916,
12th Reinforcements departed Sydney Beltana 25 November 1916,
9th Reinforcements departed Sydney Anchises 24 January 1917,
10th Reinforcements departed Sydney Marathon 10 May 1917.


Battle Honours: Egypt 1915-16, Somme 1916-18, Bapaume 1917, Bullecourt, Ypres 1917, Menin Road, Polygon Wood, Poelcappelle, Passchendaele, Ancre 1918, Amiens, Albert 1918, Mont St Quentin, Hindenburg Line, St Quentin Canal, France and Flanders 1916-18

Egypt, Western Front
30th Battalion
The 30th Battalion was raised as part of the 8th Brigade at Liverpool in New South Wales on 5 August 1915. Most of its recruits hailed from the Newcastle region and other parts of country New South Wales, but almost an entire company was composed of former RAN ratings from Victoria.
The 8th Brigade joined the newly raised 5th Australian Division in Egypt and proceeded to France, destined for the Western Front, in June 1916. The 30th Battalionís first major battle was at Fromelles on 19 July 1916. It was tasked with providing carrying parties for supplies and ammunition but was soon drawn into the vicious fighting. Following Fromelles, the battalion was rotated in and out of the front line along with others in the brigade, but played no major offensive role for the rest of the year.
In early 1917, the German Army withdrew to the Hindenburg Line. During the general advance that followed, the 30th Battalion had the honour of occupying Bapaume, one of the original objectives for the Somme Offensive of 1916. The 30th missed much of the heavy fighting of 1917, being employed in flank protection and reserve roles at the second battle of Bullecourt and the battle of Polygon Wood.
Unlike many AIF battalions, the 30th also had a relatively quiet time during the German Spring Offensive of 1918 as the 5th Division was in reserve for much of the time. When the Allies took to the offensive again, the 30th fought in a minor attack at Morlancourt on 29 July, after having conducted several large raids in the area in June. The 30th was heavily engaged when it lead the 5th Divisionís advance down the Morcourt Valley, during the battle of Amiens on 8 and 9 August. It followed up success there with an active role in the great advance that followed through August and into September. The 30th fought its last major action of the war between 27 September and 1 October when the 5th and 3rd Australian Divisions, and two American divisions attacked the Hindenburg Line across the top of the 6-kilometre-long St Quentin Canal tunnel; the canal was a major obstacle in the German defensive scheme. The 30th Battalion disbanded on 21 March 1919. Text from AWM
458 killed, 1207 wounded

Decorations

6 DSO
1 OBE
19 MC
15 DCM
84 mm, 3 bars
4 MSM
30 MID
4 foreign awards