| | | |
| --- | --- | --- |
| Category:1st AIF/3rd Div/11th Bde | | |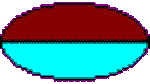 43rd Battalion AIF (South Australia) [11th Infantry Brigade]
Formed South Australia 7 March 1916. Departed Adelaide Afric 9 June 1916.

1st Reinforcements Adelaide Afric 9 June 1916,
2nd Reinforcements departed Adelaide Ballarat 12 August 1916,
3rd Reinforcements departed Adelaide Anchises 28 August 1916,
4th Reinforcements departed Fremantle Port Melbourne 30 October 1916,
5th Reinforcements departed Fremantle Argyllshire 9 November 1916,
6th Reinforcements departed Adelaide Berrima 16 December 1916,
7th Reinforcements departed Adelaide Borda 23 June 1917,
8th Reinforcements departed Melbourne Ormonde 7 March 1918.
Battle Honours: Messines 1917, Ypres 1917, Polygon Wood, Broodeseinde, Poelcappelle, Passchendaele, Somme 1918, Ancre 1918, Amiens, Albert 1918, Mont St Quentin, Hindenburg Line, St Quentin Canal, France and Flanders 1916-18
43rd Battalion
The 3rd Division was raised in Australia early in 1916. The 43rd Battalion was South Australia's contribution to the strength of the division. Along with the 41st, 42nd, and 44th Battalions, plus support troops, it formed the 11th Brigade.
The battalion embarked in June 1916 and, after landing briefly in Egypt, went on to Britain for further training. The battalion arrived on the Western Front in late December. The 43rd Battalion spent 1917 bogged in bloody trench warfare in Flanders. In June the battalion took part in the battle of Messines and in October the Third Battle of Ypres.
The battalion spent much of 1918 fighting in the Somme valley. In April they helped stop the German Spring offensive at Villers-Bretonneux. In July the battalion was part of General Monash's attack at Hamel. In August and September the battalion helped drive the Germans back to the Hindenburg Line. The 43rd joined the advance that followed the 2nd Division's victory at Mont St Quentin and it was during this operation that Temporary Corporal Lawrence Weathers earned the battalion's only Victoria Cross. Weathers was mortally wounded in the battalion's next battle. The battalion commander, Lieutenant Colonel John Farrell wrote "..he died at the Regimental Aid Post, and lies buried on the battlefield. The same shell killed his uncle, who bore the name of Lance-Corporal J.J. Weathers."
At 11 am on 11 November 1918, the guns fell silent on the Western Front. The November Armistice was followed by the Treaty of Versailles signed on 28 June 1919. Through 1919 the men of the 43rd Battalion returned to Australia in drafts for demobilisation and discharge. Text from AWM
386 killed, 1321 wounded (including gassed)

Decorations

1 VC
2 DSO
1 OBE
1 MBE
20 MC
15 DCM
74 MM, 4 bars
3 MSM
19 MID
6 foreign awards