| | | |
| --- | --- | --- |
| Category:1st AIF/2nd Div/7th Bde | | |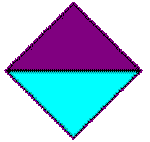 26th Battalion AIF (Queensland and Tasmania) [7th Infantry Brigade]
Formed Queensland April 1915. Departed Brisbane Aeneas 29 June 1915 and Ascanius 24 May 1915.

2nd Reinforcements departed Sydney Shropshire 20 August 1915 and Brisbane Kyarra 16 August 1915,
3rd Reinforcements departed Melbourne Makarini 10 September 1915 and Brisbane Armadale 20 September 1915,
4th Reinforcements departed Melbourne Hororata 27 September 1915,
5th Reinforcements departed Brisbane Warilda 5 October 1915,
9th Reinforcements departed Brisbane Wandilla 31 January 1916,
10th Reinforcements departed Brisbane Commonwealth 28 March 1916,
11th Reinforcements departed Sydney Star of Victoria 31 March 1916,
12th Reinforcements departed Sydney Mooltan 12 April 1916,
13th Reinforcements departed Seang Choon 4 May 1916,
14th Reinforcements departed Brisbane Itonus 8 August 1916,
15th Reinforcements departed Brisbane Clan Macgillivray 7 September 1916,
16th Reinforcements departed Brisbane Boonah 21 October 1916,
17th Reinforcements departed Brisbane Marathon 27 October 1916,
18th Reinforcements departed Sydney Demosthenes 22 December 1916,
19th Reinforcements departed Sydney Wiltshire 7 February 1917,
20th Reinforcements departed Sydney Hororata 16 June 1917,
21st Reinforcements departed Sydney Ormonde 2 March 1918.


Battle Honours: Suvla, Gallipoli 1915, Egypt 1915-16, Somme 1916-18, Pozieres, Bapaume 1917, Bullecourt, Ypres 1917, Menin Road, Polygon Wood, Broodeseinde, Poelcappelle, Passchendaele, Ancre 1918, Amiens, Albert 1918, Mont St Quentin, Hindenburg Line, Beaurevoir, France and Flanders 1916-18

Egypt, Gallipoli, Western Front
26th Battalion
The 26th Battalion was raised at Enoggera, Queensland, in April 1915 from recruits enlisted in Queensland and Tasmania, and formed part of the 7th Brigade. It left Australia in July, and, after training in Egypt, landed at Gallipoli on 12 September. At Gallipoli, the 26th played a purely defensive role and at various times was responsible for the defence of Courtney's and Steele's Posts, and Russell's Top. It withdrew from the peninsula on 12 December.
After another stint in Egypt, the 7th Brigade proceeded to France as part of the 2nd Australian Division in March 1916 In concert with the 28th Battalion, the 26th mounted the first trench raid undertaken by Australian troops on the Western Front on 6 June. The Battalion fought in its first major battle around Pozičres between 28 July and 7 August. After a short spell in Belgium, the 2nd Division came south in October to attack again in the Somme Valley. The 26th Battalion took part in two attacks to the east of Flers, both of which floundered in mud and slush.
In early 1917, the 26th Battalion joined the follow-up of the German withdrawal to the Hindenburg Line and attacked at Warlencourt (1–2 March) and Lagincourt (26 March). For his valorous actions at Lagincourt, Captain Percy Cherry was posthumously awarded the Victoria Cross. On 3 May, the Battalion was also involved in the second attempt to breach the Hindenburg Line defences around Bullecourt. Later that year the focus of the AIF's operations switched to Belgium. There, the 26th battalion fought in the battle of Menin Road on 20 September, and participated in the capture of Broodseinde Ridge on 4 October.
Like most AIF battalions, the 26th fought to turn back the German spring offensive in April 1918, and in the lull that followed mounted "peaceful penetration" operations to snatch portions of the German front line. In one such operation in Monument Wood on 14 July the 26th Battalion captured the first German tank to fall into Allied hands – No. 506 "Mephisto". In another, on 17 July, Lieutenant Albert Borrella was awarded the Victoria Cross. Later in the year the 26th participated in the great offensive that began on 8 August, its most notable engagement being an attack east of Mont St Quentin on 2 September. The Battalion's last action of the war was the capture of Lormisset, part of the operation to breach the Beaurevoir Line, on 3 October 1918. The 26th Battalion was disbanded in May 1919. Text from AWM
906 killed, 2543 wounded (including gassed)

Decorations

2 VC
3 DSO, 1 bar
1 MBE
23 MC, 3 bars
25 DCM
92 MM, 4 bars
4 MSM
37 MID
8 foreign awards