| | | |
| --- | --- | --- |
| Category: Army History/WW2 | | |
Z Force (Z Special Unit)

During WW2 there were 2 military groups called Z Force.

The first was a spectacular disaster.

The British battle-ships HMS Prince of Wales and HMS Repulse were designated Z Force. Both were sunk off Singapore by Japanese bombers.
Z Force was not a new name. Jan - Feb 1920- The RAF's first "little war". RAF units were involved in operations with the Camel Corps in British Somaliland (now Somalia) to overthrow Dervish leader Mohammed bin Abdullah Hassan, the "Mad Mullah". The airborne intervention was "the main instrument and decisive factor" in the success of the operation. Ten dH9s were despatched to form "Z Force", and were used for bombing, strafing and as air ambulances.
This page refers to the Australian Z Force (more correctly called "Z" Special Unit), which was a specially recruited and trained group of saboteurs who operated behind enemy lines. It was a spectacular success overall even though they had some setbacks. It's best known Operation was "Jaywick" during which they entered Singapore Harbour and sank a lot of Japanese shipping under the nose of the enemy.
Singapore, Straits Settlements, 1943-09. Members of "Operation Jaywick", "Z" Special Unit, Australian Services Reconnaissance Department, on board the MV "Krait" en route for Japanese occupied Singapore where a successful raid was carried out on shipping in the harbour by means of limpet mines being attached to the underside of vessels by daring two men crews in foldboats. Here the men can be seen staining their bodies in preparation for the raid. Seen are:-Lieutenant H E. Carse, Royal Australian Navy Volunteer Reserve (1); Able Seaman M. Berryman, Royal Australian Navy (2); NX19158 Lieutenant R C. Page, Australian Imperial Force (3); 66175 Major I. Lyon, MBE., the Gordon Highlanders, Officer Commanding (4); Corporal A A. Crilly, Australian Imperial Force (5); Able Seaman F W. Marsh, Royal Australian Navy (6); Leading Telegraphist H.S. Young, Royal Australian Navy (7); Able Seaman A W. Huston, Royal Australian Navy (8); Able Seaman W G. Falls, Royal Australian Navy (9).
KRAIT
Operation Jaywick and Z Special Unit
The MV Krait (originally known as the Kofuku Maru) was formerly the property of a Japanese fishing firm in Singapore. After the fall of Singapore, she was employed in the rescue of evacuees from ships which had been sunk along the East Coast of Sumatra. Some 1100 people were transported in the Krait during this period.
When the Netherlands East Indies surrendered, the Krait was sailed to India by a civilian, Mr W.R. Reynolds. It eventually reached Australia and, because it was a former Japanese vessel, was selected to transport members of Operation Jaywick conducted by Z Special Unit, Australian Services Reconnaissance Department, into Japanese-occupied waters near Singapore. On the night of 26th September 1943, six British and 11 Australian army and naval personnel on the Krait placed limpet mines on ships in Singapore harbour. In this operation, seven ships were sunk and the men returned to Australia on the Krait on 19 October 1943.
Further information about the MV Krait is held in the Private Records Collection of the Research Centre and includes the log book of the Krait's voyage from Australia to Singapore, September–October 1943 on Operation Jaywick (Ex Doc 154). The log book is currently on display in the Second World War gallery at the Australian War Memorial.
One interesting fact is that Russell Crowe made his debut on the show at the age of six (his parents were caterers on the set).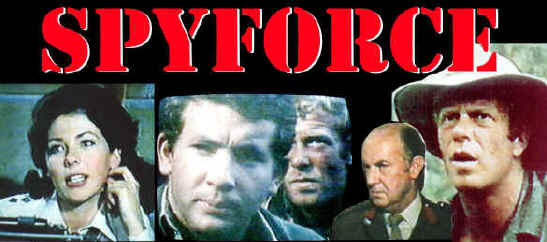 Z Force medal group; A Kiwi in The AIF