Victory Parade 19 November 1918 Brisbane Queensland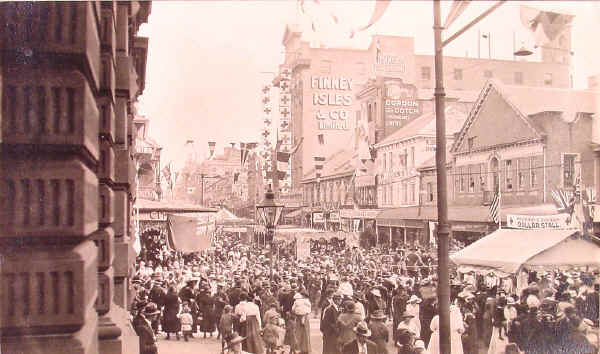 This shot is taken looking over George St and down Elizabeth St. The stone building on the left in the near ground is the Treasury Building as it was then. It is now the Treasury Casino.
This is George St Brisbane and is the forming up point for the parade. To this day the marching contingents for Anzac Day parades form up here.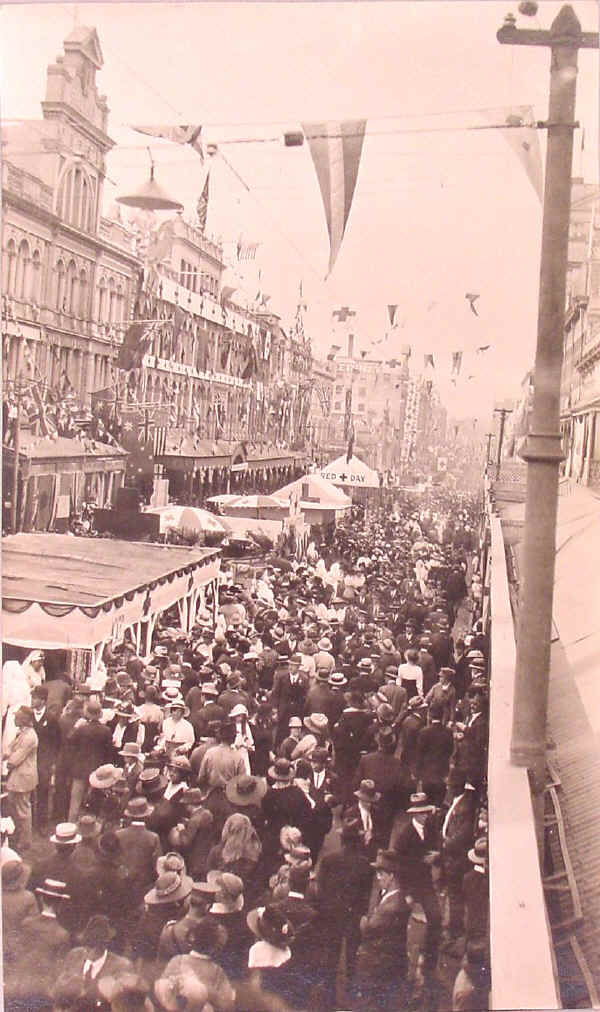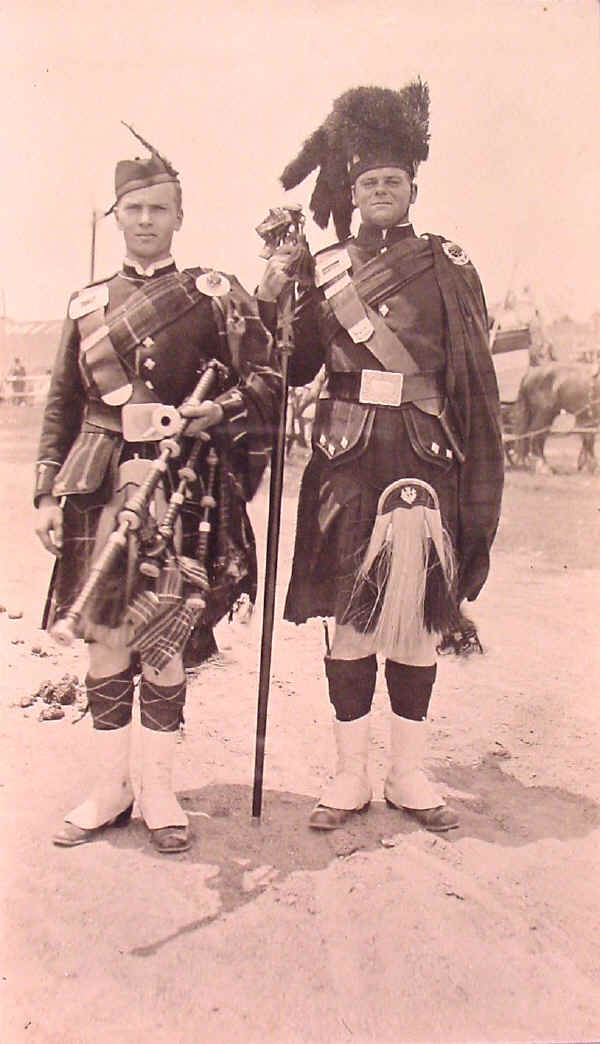 2 members of the Piper's band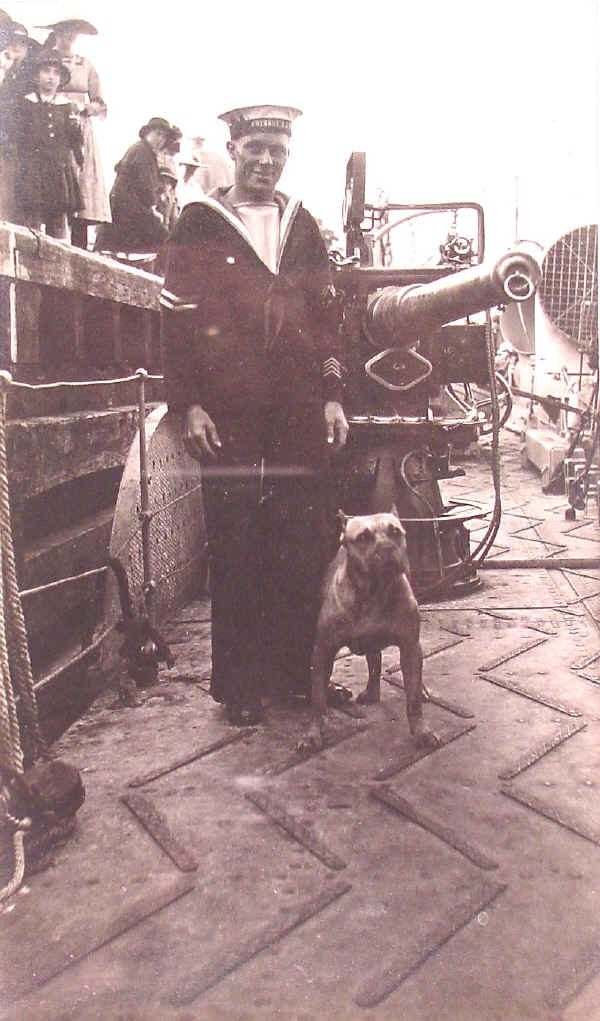 On the back of this photo is the inscription "On board the Torrens. The sailor is a signaler and has the 4 blue and 1 red stripes indicating service since 1914. (The red is below the blue ones but does not show in the photo). The 2 gold stripes on the right arm are good conduct stripes and the ribbon is the 1914 Star). Punch is the dog's name. He was saved from the mined battleship "Pheonix" and had his two hind legs broken in the explosion. He is a great hit on the Torrens".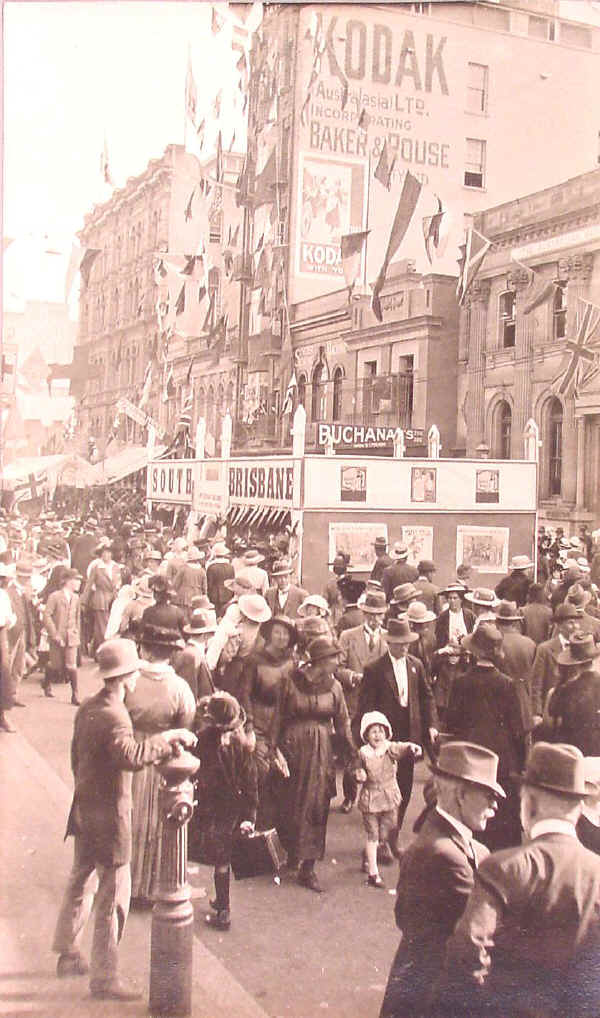 Note that every person in the photo, regardless of age, is wearing a hat.