| | | |
| --- | --- | --- |
| Category: Assorted | | |
German Propaganda, WW2

The German propaganda machine went into overdrive towards the end of WW2 trying to drive a wedge between the Brits and the Yanks.

This is one example
Australian propaganda in PNG, WW2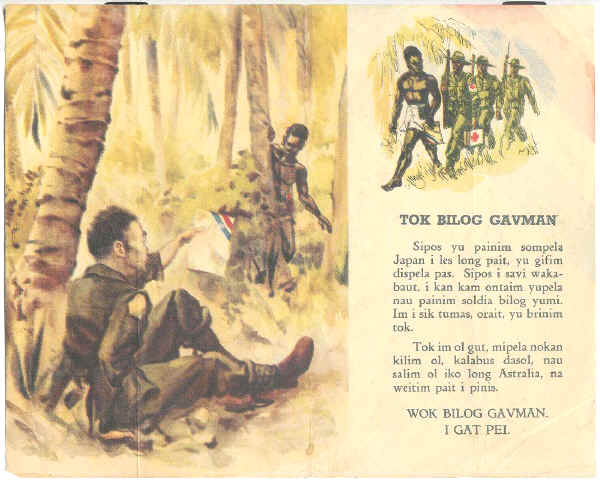 Rough translation: Government message. Suppose you find some fella from Japan, you give him this pass. Suppose he can walk, he can come with you to find a soldier that is on our side. If he is too sick, alright, you come and tell. Tell him all is OK, we will not kill him, just put him in jail, then send him to Australia, not waiting until the end. This is Government work. You will be paid.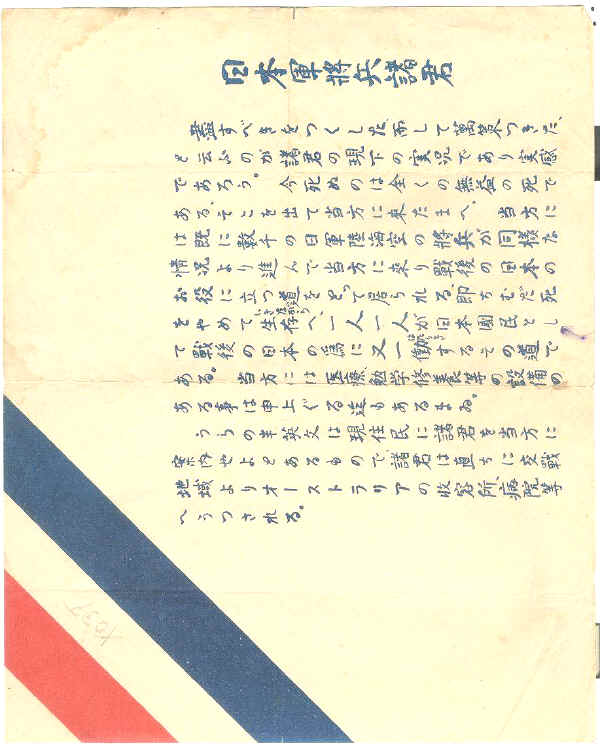 British Propaganda
"Adolf" refers to Adolf Hitler
"Little Gobby Poison Pen" refers to German Minister for Propaganda, Herr Goebbels.
"Flying Hermann" refers to Luftwaffe chief, Hermann Goering.