Royal Australian Army Service Corps RAASC

Before Federation, Army Service Corps units were listed in each State's order of battle. With Federation, the Australian Army Service Corps (AASC), patterned along the lines of the Royal Army Service Corps, was formed.

After reorganisation in 1912, in which the various Military Districts of the Commonwealth were allotted companies of AASC, the Corps found its companies included in the seven divisions of the AIF. The AASC served with distinction in both France and Palestine during World War I.
During World War II, the Corps again served with distinction, fighting at Tobruk and Alamein and providing logistic support throughout the South West Pacific campaigns where aerial delivery and amphibious resupply supplemented normal road transport operations. At the end of World War II, the Corps was granted the prefix ROYAL.
In post-war years, the RAASC officers and soldiers served in Japan, Korea, Malaya, Borneo, Singapore, Papua New Guinea and South Vietnam.
Royal Australian Engineers

The origin of the RAE Transportation Service dates back to 1929 with the appointment in the RAE of a Director of Railways, retitled in 1941 as the Director of Road and Rail Transport.

The Directorate of Docks and the Directorate of Water Transport were formed in 1942 and together with the Directorate of Road and Rail Transport, merged in 1945 to form the Australian Army Transportation Corps.

In 1947 the Service was disbanded, with a Directorate of Transportation being established within the RAE with the responsibility for water transport, terminal operations and movement control.
The service continued to function as part of the RAE under the Directorate of Transportation until the formation of the RACT in 1973. During its existence, members of the RAE (Tn) Service saw action during the Second World War in North Africa (Tobruk and Alexandria), Palestine and Papua New Guinea and provided sterling service to the Allies on and among the islands of the South West Pacific. Post war, RAE (Tn) members served in Japan, Malaya, Burma, Korea, Singapore, South Vietnam, and Papua New Guinea.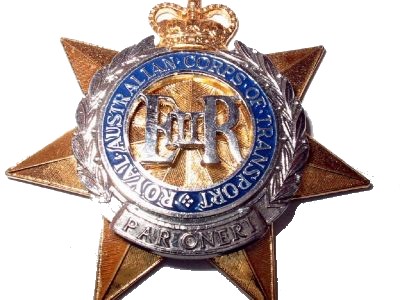 ---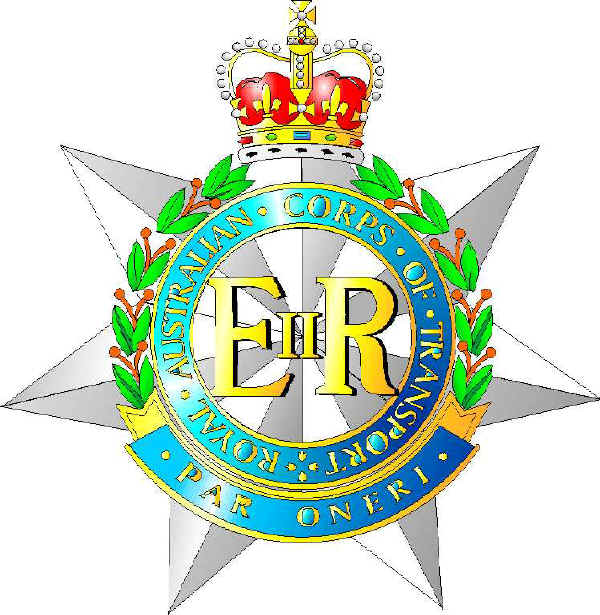 The RACT in 2000 has a Regular Army strength of approximately 300 officers and 1,800 other ranks and a General Reserve strength of approximately 180 officers and 1,300 other ranks.
Since its formation, the Royal Australian Corps of Transport has gained a reputation worthy of that held by its predecessors.