| | | |
| --- | --- | --- |
| Category: Army Cadets | | |
Christian Brothers College, St Kilda, School Cadet Unit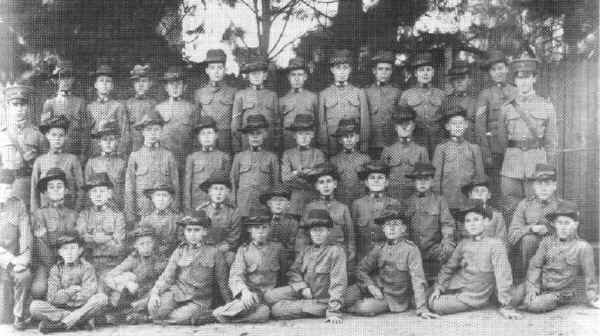 The cadets, 1908
Cadets at the 1911 Coronation

These 3 photos are of the 1911 Australian Cadet Contingent to the Coronation of the King. These Cadets were from many different Units

They were taken at Bisley where the contingent was quartered.
St Kilda Christian Brothers School Cadet Unit 1945-1977
These photos are from "An Australian Army Cadet Unit 1945-1977 , Dismissal & Reveille", by K G Mortensen. 1978. Gerald Griffin Press. ISBN 0 8554 004 4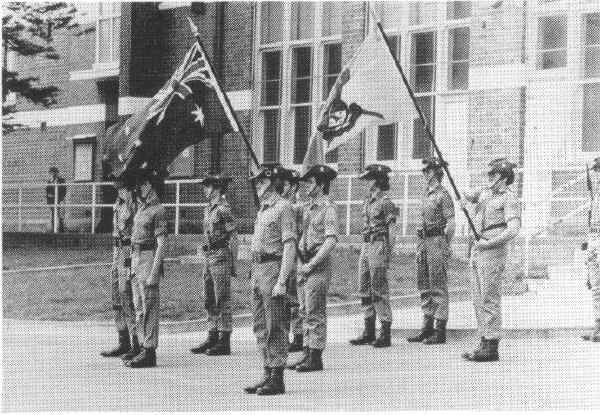 The Colour Party 1977. Cadet units do not have Colours as such (details at The Colours) but many have Unit Flags and all are entitled to parade the National Flag so the same ceremony can be achieved.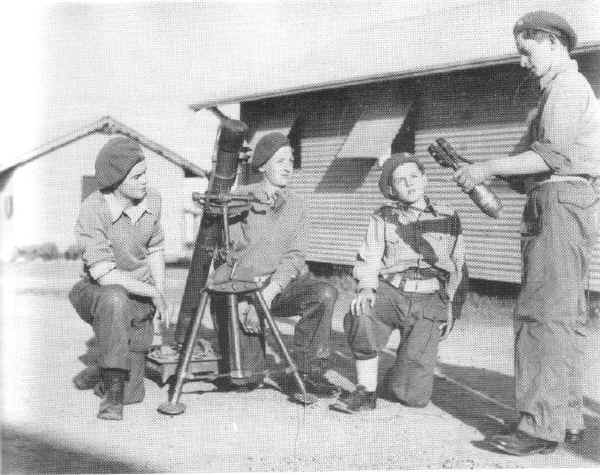 Cadets training as a mortar crew, 1950
| | |
| --- | --- |
| | |