| | | |
| --- | --- | --- |
| Category: Armour/Allied WW2 | | |
Stuart Tank, small and light and not well known.
The Stuart was named after the legendary Major-General J E B "Jeb" Stuart who fought on the Confederate side in the American Civil War.

He was a cavalry commander with few equals.

The US M3 Light Tank was named "General Stuart" by the British after they took possession of the first lend lease M3s in June of 1941. First used in the Western Desert during the second day of the Crusader offensive (to relieve the Australians at Tobruk), the Stuart was sturdy and reliable and although its 37mm gun was small, it was no worse than the Crusader's 2-pounder.

After their experience with the M3 Light Tank, the Americans designed the M3A1 to remedy some of the short-comings of the earlier model, and the changes began with the first new vehicles in May of '42. A Westinghouse gyro-stabilizer and an Oilgear hydraulic traversing mechanism had been tested successfully in some of the later M3 tanks, so this system was incorporated with a new turret basket. The basket had to be fairly high to clear all the equipment down on the hull floor, but it provided the gunner and loader with seats and a place to put their feet. The gunner's turret cupola was deleted on the same improved turret that had been introduced late in M3 production and the hatches and viewing devices up on the roof were changed.

The radial engined M3A3 Stuart Tank was produced by American Car and Foundry during Sept 1942 till Sept 1943. Of 3427 produced, 2433 went to the Allies receiving Lease Lend (mainly to Britain but some to China), the rest to the US Army. Powered by a 7cylinder Continental radial power unit, the tank weighs 32,400lbs ready to fight. Unlike it's successor, the more common M5A1 (with more economic twin V8 Cadillacs and hydromatic transmission) fuel consumption is about I gallon per mile. A few were built with Guiberson Radial diesel engines(- unfortunately it seems only a few examples of this engine survives)
A Stuart In Dorrigo?
Hello Digger History, My name is Brad Baker and I am trying to find the history of an M3 Stuart that was recovered from a creek in Dorrigo NSW. I have attached a couple of photos but have no idea where the tank came from or how it got to Dorrigo. If you could help in any way i would very much appreciate it. Thanks for your time, Brad March 6, 2004. If you can help solve the riddle Email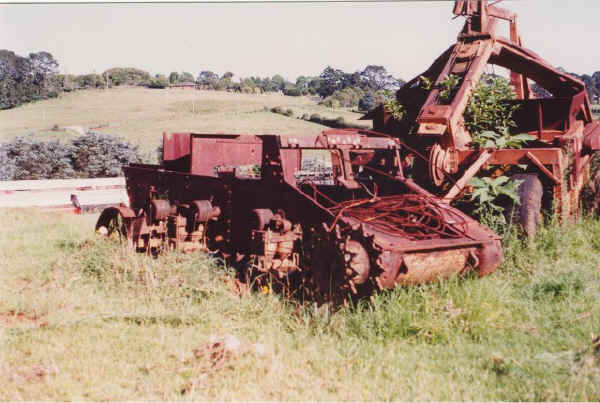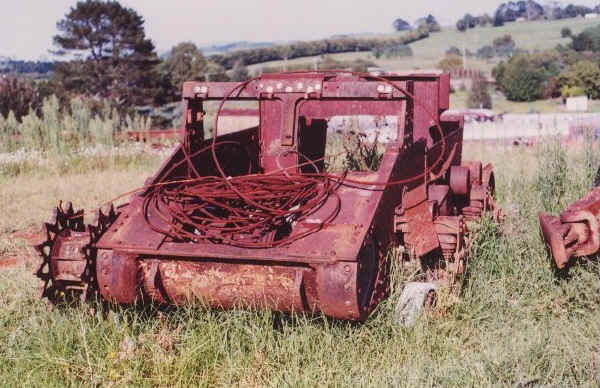 Reply. Re your queries about the tank ending up in the creek at Dorrigo, this might help . Our farm abutted the Dorrigo State Forest ,and the tanks used to have manoeuvres thru our property, knocking down fences and causing untold damage, even though I was only about 7 years old at the time I can still remember them, Troopers of the Light Horse, with all their regalia on they were a sight for sore eyes. Our property had the only flat piece of land for miles around and the Air Force used it for take of and landings. Anyway the tanks and Brengun Carriers came thru under their own power. I faintly recall one of the tanks became stuck in the hills and they left it there as it would have taken too much man power to get it out. As a kid I wandered all thru the forest looking in all of the old gold mines, the place is riddled with them, it would be impossible to find them now thanks to the Greenies not allowing cattle in. I paid a visit up there about 10 years ago the place is now stuffed, hope this might give you a little insight into your query. Doug